Published: 06 Jul 2012
Dear Friends,
We understand that Jesus established his church and even the gates of hell shall not prevail against it. However, history proves that the church has gone through periods of revival and fall. We can see the Judeo-Christian influence in America is declining before our very eyes. The number of churches in the U.S. is rapidly declining as about three churches close for every one that is planted. Whether this period will be marked by revival or another dark time in church history depends on our faithfulness to God.
It is well known that the newly planted churches are the most active in spreading the Kingdom. Thus ILT has as its vision to multiply healthy churches either by equipping existing ones to become more missional, or by planting new discipleship groups out of which new churches will emerge.
To accomplish this, Jesus advised his disciples to look for people of peace (Luke 9:4-5) – those whom God has prepared ahead of time to hear the message of the gospel through the messenger – who are truly interested in spiritual matters and who will become multipliers of the Kingdom. That is how we are training leaders everywhere, providing practical teaching on how to find people of peace and then how to organize small discipleship groups out of these unchurched people that can potentially grow into new churches.
Our 2012 schedule began in Houston and Vancouver in February and then spread to Israel and Atlanta in March, Sacramento and Equador in April, Orlando and St Louis in May, and Orange County (CA) and Sedalia (MO) in June.
Houston – We conducted our third training seminar for about 35 Russian-speaking leaders. God is doing amazing work through these people. Ivan Bychcov and Serghey Hripunov and their teams have planted 11 discipleship groups in the Houston area and 70 groups in the Ukraine. We are praying for four bible study groups with non-believers in St. Louis.

Vancouver – Charlie Johnson conducted evangelism training in Vancouver, WA with a group of about 50 young people.  He was encouraged that two of their leaders were motivated to continue the process.
Israel – Ion conducted a Bible study tour of Israel in March. We plan to arange such tours annually for both Russian and English speakisng groups.  Next year's trip is scheduled for April 11-21.  Those interested can sign up by calling Taras Reznikov at 314-757-6600.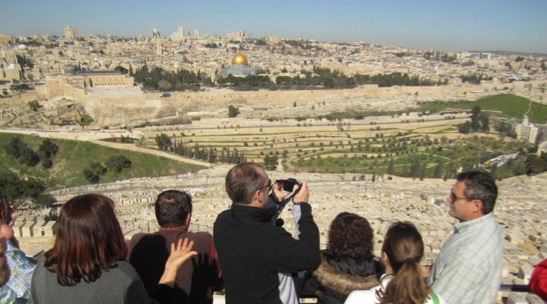 Atlanta – Ion was asked to address many of the World's Top Martial Masters at an international seminar in Atlanta.  Beginning with book of Ecclesiastes, Ion taught on the unity of the body, soul and spirit concluding with a presentation of who Jesus is and how we can find the secrets of real power in Him.  Thinking that the subjects of sacrifice and service might raise opposition among the athletes, Ion found the message to be very well received and was invited to lead more such trainings for that Martial Arts Federation.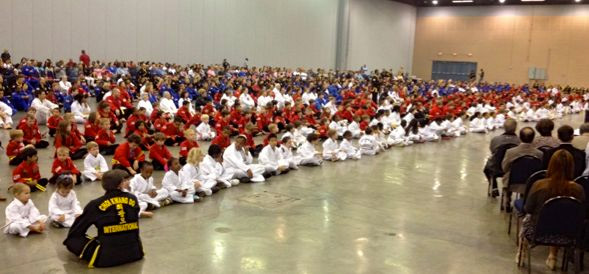 Sacramento – The goal of this seminar was to encourage the leaders in evangelism and discipleship leading to church planting – moving from head knowledge to application. For that reason the trainees went into the field after every classroom session to reach out to their relatives and friends with the gospel. It was a pure delight hearing of their testimonies. A senior pastor of one of the largest Russian churches in the area was among the trainees. When the pastor of the second largest church in the area (about 1500 parishioners) learned about the training, he invited us to return and lead the same seminar in his church.
During this trip, Ion enjoyed leading Lily and Costea to the Lord. Lily is a well educated woman and Costea, her Jewish husband, had been a communist. They had immigrated to America from a communist country and that in 75 years, nobody had presented the gospel to them. Later, Ion had the opportunity to visit the Martial Art discipleship school begun by his cousin, Grigore Cheptene, in which the athletes are required to pass both physical and biblical tests to achieve the next level of Taekwon-do. 

Equador – This training included youth leaders from all but a few Latin American countries, some traveling more than 8 hours to attend the training. The training goal was again to help and encourage the leaders to begin a practical discipleship process leading to new churches. Following the training, Ion provided leaders with follow-on materials in Spanish. 

Orange County, CA – We had a great marriage enrichment seminar with families from four Russian speaking churches as well as many unchurched couples.  Several were on the verge of divorce. We live in a society where the family is under constant attack and are called to step up, declaring through our lives that the Scriptures has the solution to their family issues.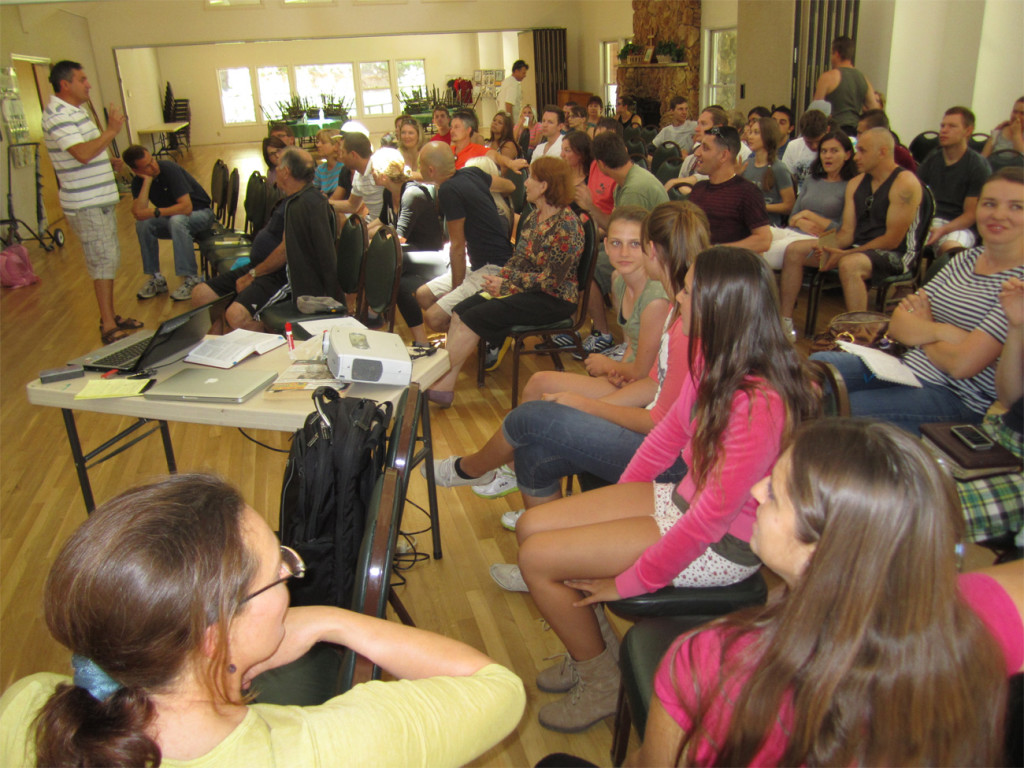 Orlando – Ion attended the annual meeting of global facilitators of the International Sport Coalition (ISC). He was pleased to see that the whole movement is moving towards practical discipleship multiplication.
San Jose – We had an opportunity to visit leaders of City Team, one of the largest church planting movements in the U.S. It was a blessing to spend time with Hermie Smit and Ricardo Pinera and to learn about how they've planted 450 discipleship groups (cell churches) over the past 6 years.
Sedalia, MO – Charlie Johnson provided evangelism training for about 25 young people from around the country, who have committed their life to mission, in preparation for an East Coast mission trip this summer.
Please pray:
For the St Louis Cup of Nations soccer outreach on August 25 that new strategies of English as a Second Language (ESL) and Ubabalo training (whole life coaching) will be effective in reaching international players and coaches for Christ.
For the next ILT training seminars in Kiev (Ukraine) and the Caucasus
For Nicolai and Svetlana Sili who are involved with teaching and serving several orphanages in Moldova.
For the 96 summer camps who will be led by Vasile Filat and his team as well by Ion Cotorobai, Ion Postu and others.