Published: 23 May 2015
From February 16 to March 5th, God allowed me and my close friend Christopher Hughes from Oxford, UK to have an incredible trip to three Middle Eastern countries. For the safety reasons the names in this letter are not mentioned and some of the names of the locations are changed in order to avoid general word search.
We used the international language of sport again, to gain access to those restricted areas. Sport opened doors for us to the most unreached groups in those countries.
We experienced real miracles of God in every place we visited. How else would you explain the fact that a mslm you met on a plane, and with whom you shared the Gospel, proceeds to come every day to your place to hear more from the Word of God? Or how would you explain that a person with whom you shared Christ for 5 min then invites you to his house, where he brings 14 other people (friends and neighbors) to hear the Gospel?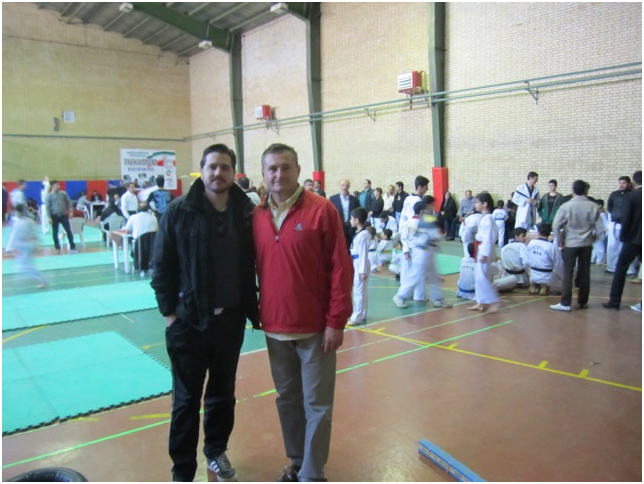 Sport leadership training with about 260 people (primarily from the Eastern Hemisphere)
I was thrilled to be part of the international team of facilitators, working shoulder to shoulder with young leaders from different countries. These young leaders are taking the leadership in International Sport Coalition (ISC) to a new level and making the Discipleship Making Movement (DMM) a reality in the world of sport.
In Db, it was a real blessings to meet our fourth generation of disciples from Afg-n. Two brothers were able to travel to Dbi to be a part of our training. They are disciples of John (not his real name) who obediently committed his life to serve our Lord in that county. After our first visit with the Precepts team to Afg-n, V sent one of his disciples, George, to open a Taekwondo club but also to conduct Inductive Bible Study. George identified those who showed interest in spiritual matters from among his Taekwondo students and invited them early in the morning for a Bible study. While their parents were going to mosque for worship, those young people where coming for Bible study.
That is how a church appeared where Christians can be executed for putting their faith in Christ. Now several generations of disciples are multiplying the Kingdom and some are paying with their lives. After I visited the capital again last year, a family of a missionary was executed. A gunmen killed the husband, the children and those who attended their Bible study group. Only the wife who happened to be away from home at the time survived.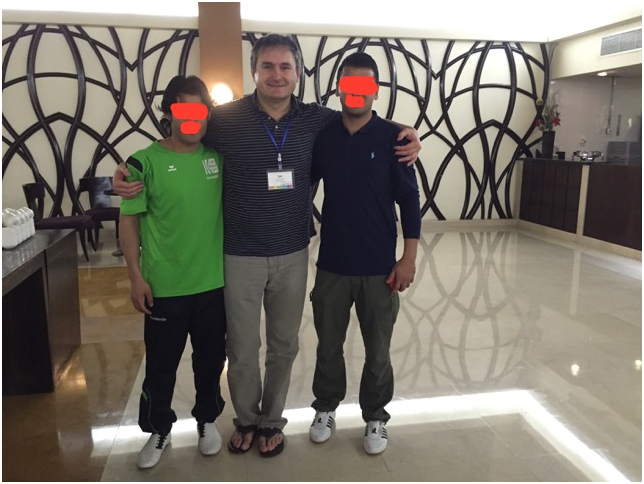 February 22-25 QTR
We received visa for a country were the followers of Christ are persecuted. In QTR God granted us a wonderful meeting with a man who invited us for dinner. He was open to hearing the Gospel and smiled the whole night while we explained to him about Christ. But he didn't show any response to what he heard.
In Dha we had a meeting with the local leaders of an Arabic speaking church. They are taking the first steps in practicing disciple multiplication principles.
We also visited the local English speaking church and were strengthened by worshiping together with them.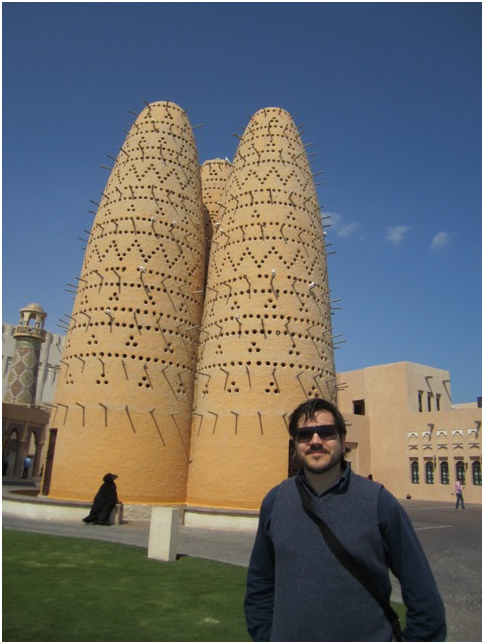 February 25 to March 5th . Traveling through three cities of that country
When we landed In the capital town we were warmly greeted by Joe (not his real name). We met him for the first time in our life, but we instantly connected in the Spirit.
He hosted us in his house and took care of all our needs while we were ministering in the suburbs of the capital city. He put his life in danger while assisting us as we shared the Gospel with different people. Sharing Christ openly is always more dangerous for those who remain in the country, than for us who are there for a limited time. We did not want to do anything that would endanger his life, but brother Joe showed real boldness encouraging us to speak in every place.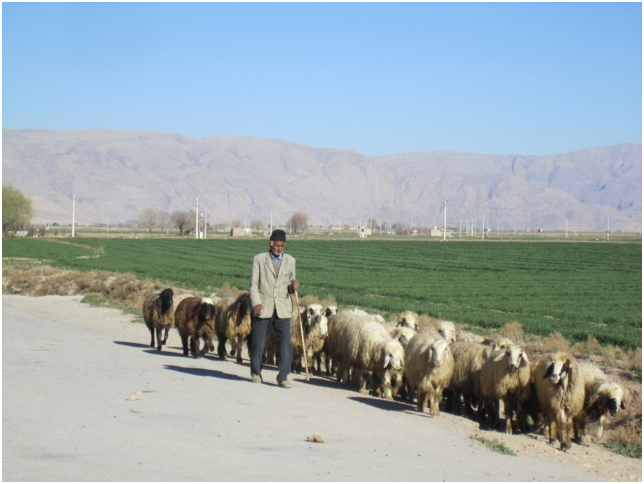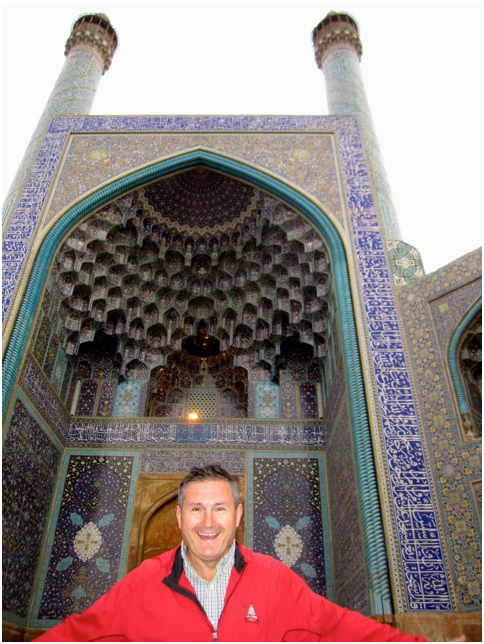 Even though we didn't meet any obvious person of peace (Luke 10) in that town, we met high Taekwondo officials who allowed us to share Christ and who then put us in the contact with other Taekwondo masters in the cities we were going to visit. The care and respect we received from them can only be explained by power of God, who helped us to gain favor in their eyes. We witnessed God's hand everywhere. In every city we visited we were met by the local Taekwondo masters, who then spent the days in their city with us.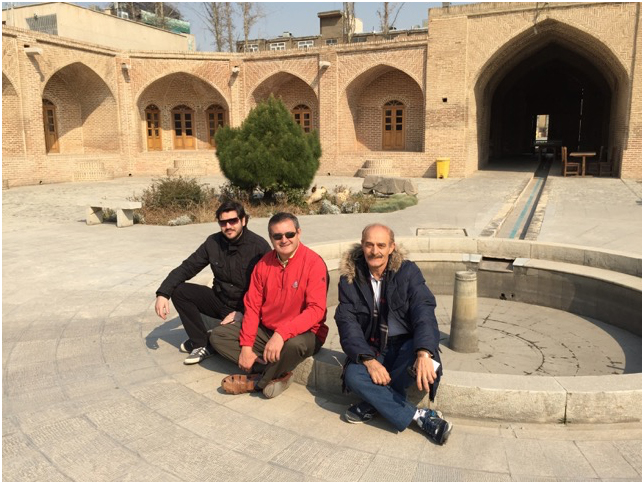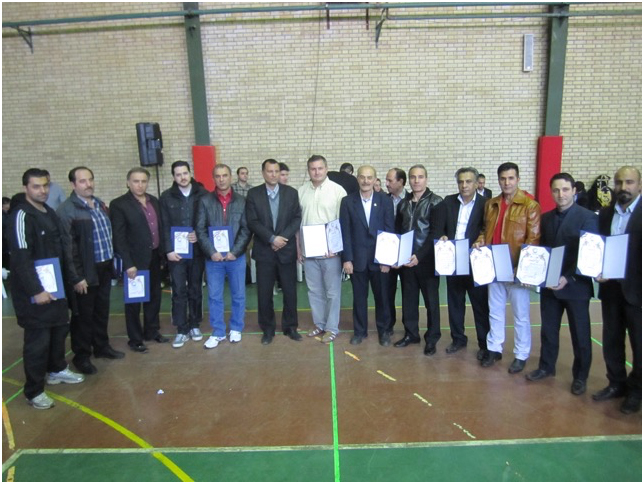 In the next city we were met by a Taekwondo master, a wonderful person with a quiet spirit and a nice smile on his face. He assisted us for three days, showing us his city and his sport club and introducing us to other masters. He listened carefully to our gospel presentation, but showed no reaction.
Who would have guessed that we would meet a person of peace in a Oriental Bath ( a kind of western Sauna)? One night we went to such a place in the hotel we were staying. We had a wonderful encounter with three different groups of people. Because they spoke English (and one even Russian) we were able to tell them about Christ. They began to share how terrible it is for them to live in a cage without freedom, so we used the situation to share about grace and the One who can make them free. Christopher who is French by birth, found somebody who spoke French and shared the Gospel with him.
We then received emails from some of those people, and one of them invited us for dinner. He showed real interest listening to the whole Gospel presentation, and expressed a desire to hear more. We had an emotional farewell with him confident that God will allow us to see him again.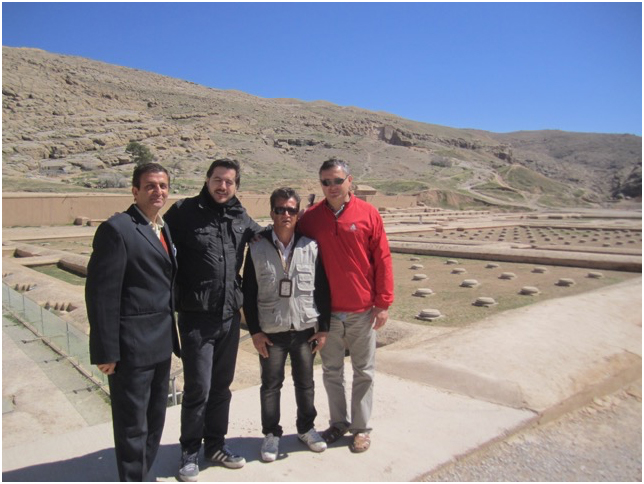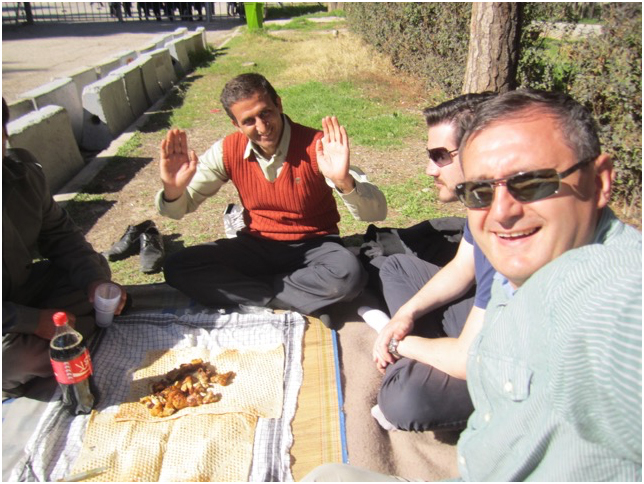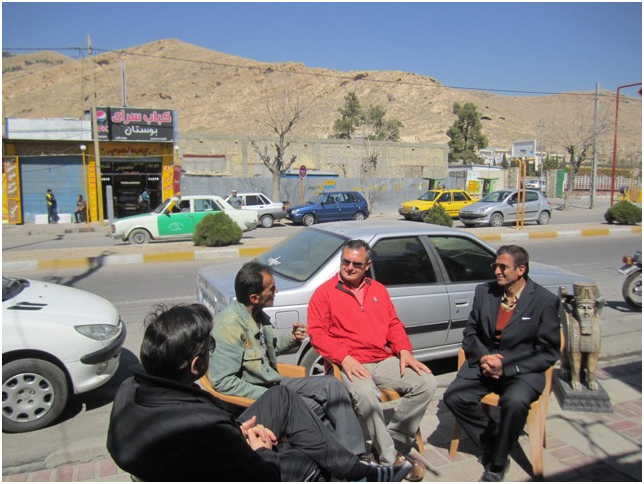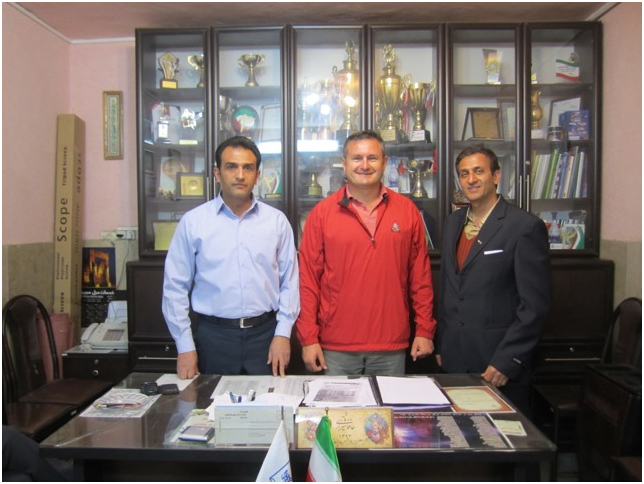 One of the people we met showed us a sign he kept in his car. They have these signs to use for their state celebration when everyone has to be on the streets.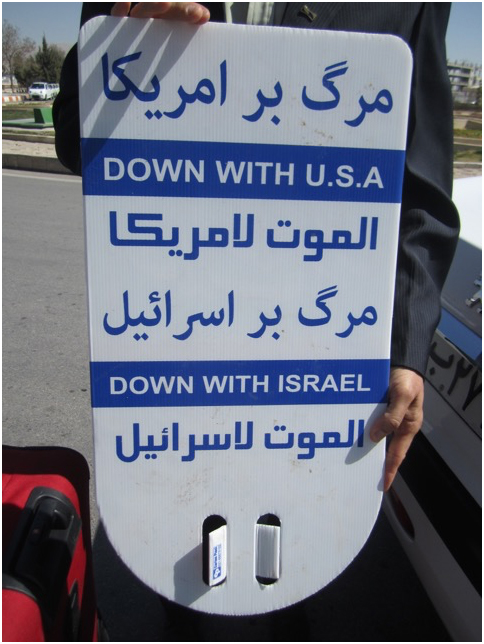 At the airport on the way to Isfahan, we met a very open couple.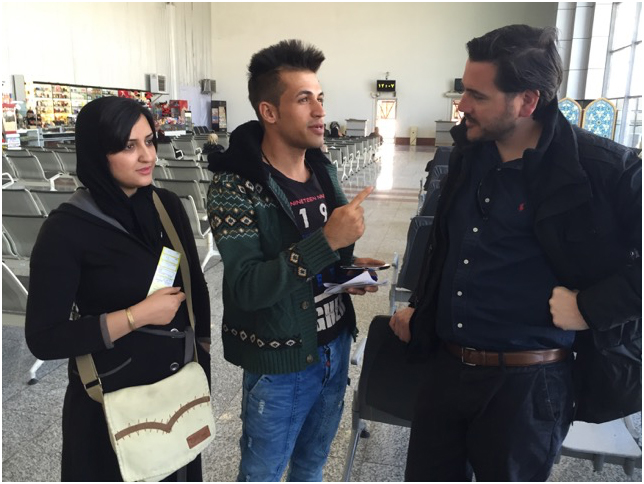 In Isfahan we met a person with whom I conducted the first lesson from Camel training on how to approach a mslm. He listened for a while and then he invited us to his office. In the office he listened to the whole Gospel presentation. He invited all the workers of his company and then his friends to listen. He asked us then if we had any other plans for the day. When we told him that we had a lunch with the Taekwondo master he asked for his number. He called the master and invited him to his office. He then took all of us to his house along with his friends and relatives. There he organized a real feast with traditional Iranian food. He told everyone that I am a priest and that they should listen to what I have to say.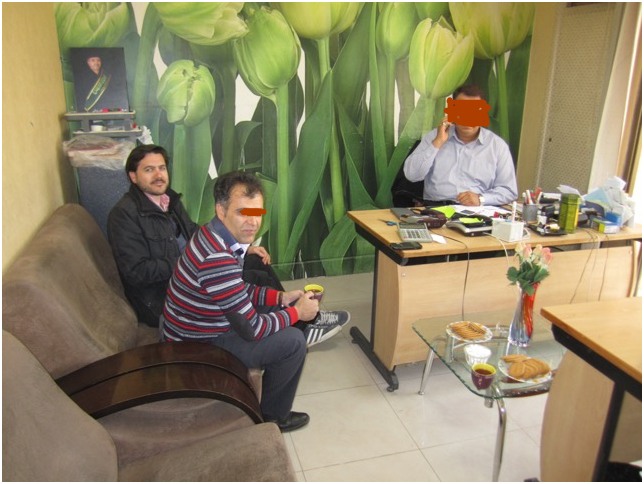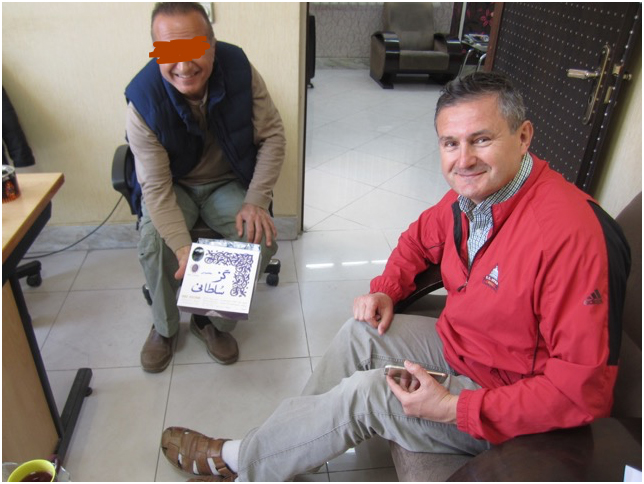 In Isfahan we also met a master and his brother. They assisted us the days we stayed there. Both of them listened to the Gospel presentation and then the master invited us to his house along with other relatives. The master's brother, with whom Christopher shared the Gospel, said that he had never heard the Gospel. We spent about six hours with his family and their openness to hear more really touched me. He kept thanking us for opening his eyes.
Here is the message I received from him today:
———————————-
"Dear brothers
All the time we had together was so great and amazing. I loved every second we talked, walked and had fun together. Ameneh and I are very pleased that now have such wonderful friends.
We have the same sense like we knew each other for many years.
We keep you in our heart and mind.
All the family miss you so much. Hope see you soon with your beautiful family.
The event time (10-16 JAN 2016) would be great for us.
I think we can cover our travel expenses to Dubai.
Also you talked about people who teach English online on Skype. Would you please connect saeid and me to them?
Wish you all the best."
————————————-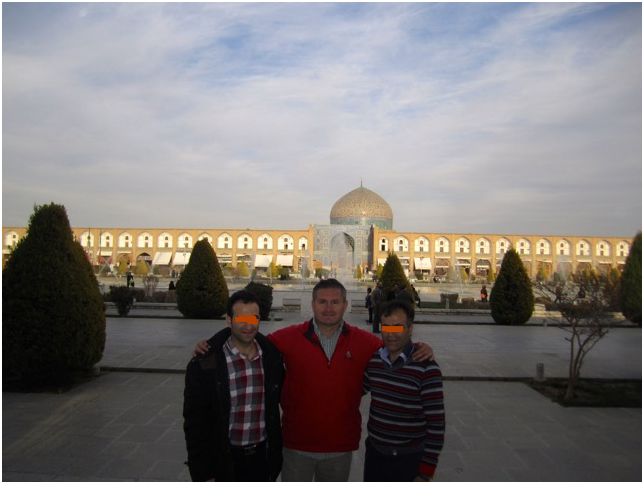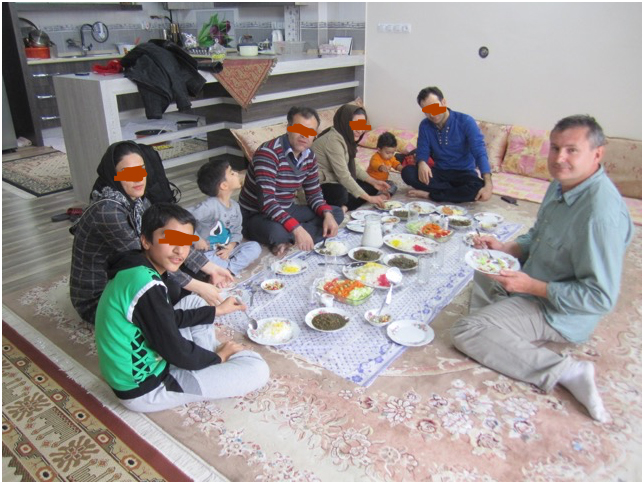 In Isfahan, I also met a Doctor who listened to my testimony and to the explanation of who Christ is for about one hour. He then asked for my contact information. He contacted us in the hotel and said that he wanted to meet us again. After the second meeting he said that he didn't want to lose the opportunity and wanted to meet every day. In the end he said that he hoped that we would become friends for life with him.
I heard his sad story about how lonely he feels after he found his wife cheating on him. Then he told us about one time while flying in Iran he was asked to move from the first row to the back of the plane because the president of the airline company, who joined their flight, wanted his seat. When they landed, the airplane crashed into a building and killed the pilots and the first row passengers in the plane. He understood that God spared his life. A few months after that he was traveling in a train when the conductor asked him to move to the next car. Later that train crashed into a another train and killed everyone from the first car but again he was spared without any injuries. I was with this gentlemen in a flight when he was telling me his story. I told him that had God spoken to him very clearly several times, and that I was not sure if the last time it was not really the last and if God might not spare his life again. I told him that he needed to repent or…then I immediately realized that I was with him on the same plane.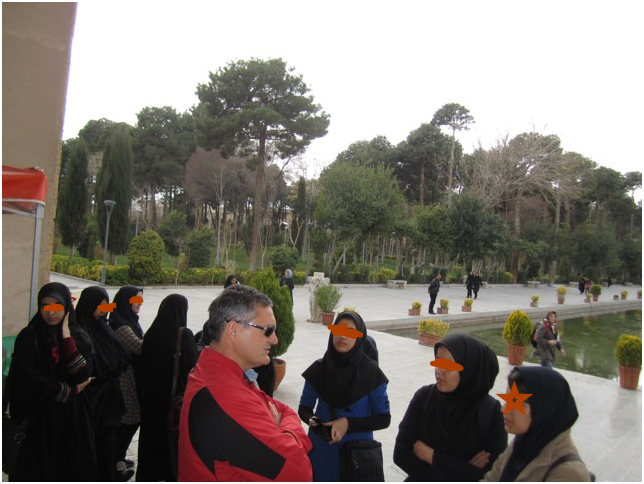 On the last day in the next city, I felt very strongly the Spirit telling me to share the Gospel with a group of high school students. It was dangerous to speak publicly to women – especially about Jesus – but the urge from the Spirit was too strong to reject. When I started to share my testimony and present the grace of Christ, I saw an amazing interest in those girls and they surrounded me to listen. It is so amazing to see how the Spirit can fill you making you speak with power. That continued until their teacher came and interrupted our meeting.
On my way from that city to the capital town and then to Vienna, God gave me an encounter with another PhD.
For four hours this person listened to the Gospel with the same reaction. He said that he needed to hear more of that.
Although my desire has been to limit my travel, I see the need for adding more trips.
I see the need of helping these people to develop in the discipleship process by discovering the Word of God for themselves.
I would like to take them through 7 commandments of Christ. The first is to repent and believe. The second is to be baptized, etc. In this way they can learn what it means to live for Christ.
Pray for these people who have been exposed to the Truth. Some of the are continuing now to study the Word through Skype with us.