Published: 27 Dec 2017
Turk*y
Even though we still do not have a Discipleship Movement in Trk*y yet, out of more than 200 people trained, we have a core group of 30 people who are leading their local teams in making disciples outside of the four walls of the church. The most successful are the teams from A* and I*. They reached the second generation of disciples baptizing 58 new people (that is huge for that country) including having two imams (Islm priests) who accepted Christ.
Sport Ministry
From December 1-8, together with our EuroAsian Sport ministry strategic team, we gathered 164 leaders from 12 East Europian in A*ya (The South West part of Trk*y). The focus was to bring leaders from multiplying teams to celebrate, evaluate, strategize and accelerate the next stages of multiplication in 2018. From the information we gathered from the attendees we found out that in 2018 we have:
802 sport ministry leadership teams. From 2015, when we had our last gathering they involved in diverse ministry sport projects
87,650 people
348 sport camps and festivals
Conducted 122 training sessions, training 6,335 leaders
We now have 4,716 active Discover Study Groups. Some of them reached the 8 generation of disciples. Approximately 1/3 of these groups became active churches

Orlando
Before the December meeting in Trk*y we had the same gathering only for the leaders from all around the world in Orlando, FL.
We had representatives from literally half of the world. It was my understanding that we had about 140 countries represented.
During the time in Orlando I facilitated the Health & Fitness strategy with the goal to prepare resources and lessons on how to use this strategy as a way to engage unbelievers. We have found this to be a current need worldwide and so we use it to advance the gospel. Our goal, of course, as with all our efforts is discipleship multiplication. We are working on first 10 trainings and all of them incorporate Discover Bible Study in them.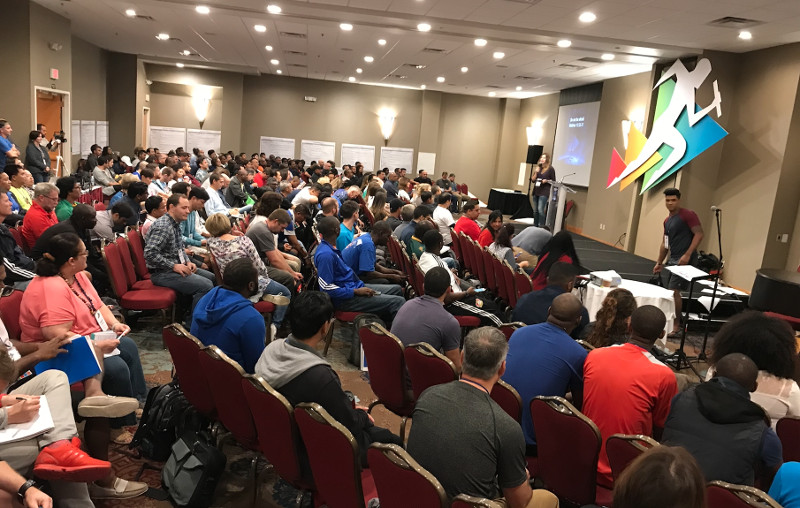 Slovenia
After Trk*y (Dec.8-11) Ivan and I, flew to Slovenia to meet with our TotalFit strategic team. We evaluated 2017 efforts on discipleship through this strategy. It was very encouraging to find out about M* the first Kingdom fruit from among mslms who accepted Christ though TotalFit and were then baptized two weeks later. Here is the report of TotalFit.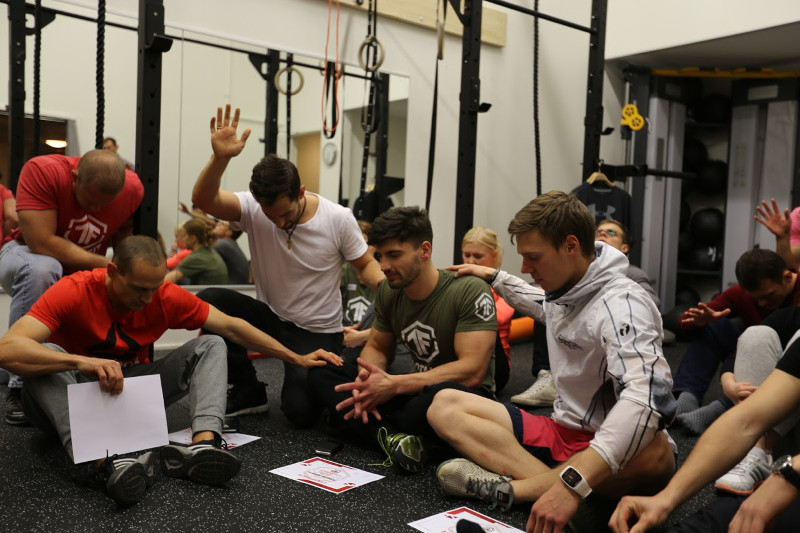 Praying for brother M.
Yengushetia
We are supporting the family who moved to Yengushetia, a mslm region of Russia. They use sports as means to connect with the local community and start Discover Bible Study with them. The family of Murat (the name was changed) is having Bible Study with two families. In order to build up new relations brother Murat started also helping families in need. No conversations so far.
France
Chris Hughes our staff member from France, organised a meeting with the goal to coach some sport leaders in Lyon (third biggest city of France) on how to organize the cup of nations tournament in a city with the focus to find person of peace in the process to organize a football tournament. Lyon has huge number of Mslms and the focus with the cup of nations will be to reach the mslm community.
Chris also conducted a Disciple Multiplication Training Level 1 in Marseille. An entire Gypsy family attended the training. We just got news that family went and initiated other two groups in their gypsy community.
Chris' friend Manuel, who also has been part of Level one training went to a notorious area of Marcelle, heavy populated by mslms asking people if they need prayer. After God miraculously healed one of their leaders, and then his mom, he accepted Christ. He now opened up his community for the Gospel.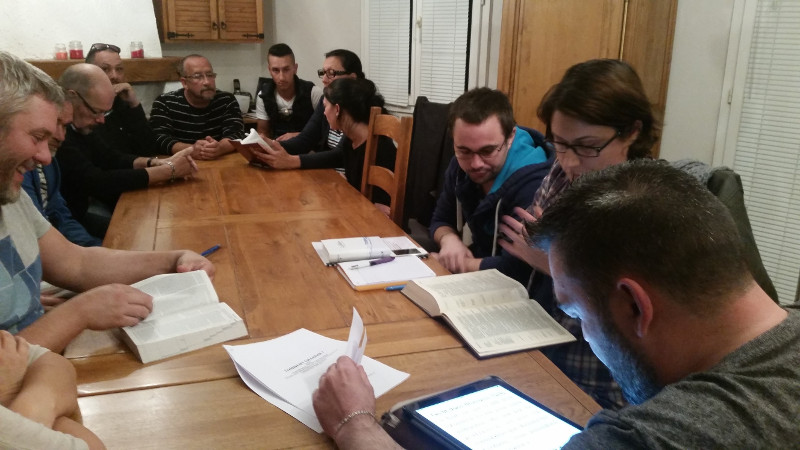 Please continue to pray for the work in Trk*y as well for the efforts to reach mslms in American cities such as St Louis and San Diego.